As Faith and Family Life Catholic Ministries looks back on these past three years since our founding in January of 2020, we are filled with a profound sense of gratitude and wonder. We are grateful to God for the gift of his grace that has inspired and sustained us as we have created new paths forward for families in the Church. We are also grateful for our generous benefactors who have believed in our mission and provided the means to help grow a fruitful ministry. We are in wonder at the many ways the Holy Spirit has guided our vision to align with the vision of the Church even before we were aware of it. In 2022, our Pathways ministry reached over 7,000 families in over 80 parishes and schools across the country.

This year we created two new resources and focused on developing at-church support materials. We created Zeal for Children, a Confirmation family experience geared toward elementary and junior high aged children. The new Directory for Catechesis strongly encourages dioceses to consider the restored order of the sacraments of initiation. This would mean that Confirmation would be celebrated before Communion, ordinarily at the same Mass. We created this resource to respond to this call and support those moving in this direction. We created Wonder, a family experience about storytelling and the parables of Jesus. Through the use of imagination and intentional conversations families are given a sense of wonderment and helped to draw out the moral of each parable, applying it to their daily lives. We developed at-church support materials for Root, Mend, Nourish, and Zeal to help parishes move to a truly family-centric church-supported model. When asked, parents desire to have their children experience positive encounters at-church with other children. The at-church support materials accomplish this along with allowing parents to gather for mutual support and reflection. In addition to creating all of this, we continue to walk side by side with courageous parish leaders and support them as they minister to their families.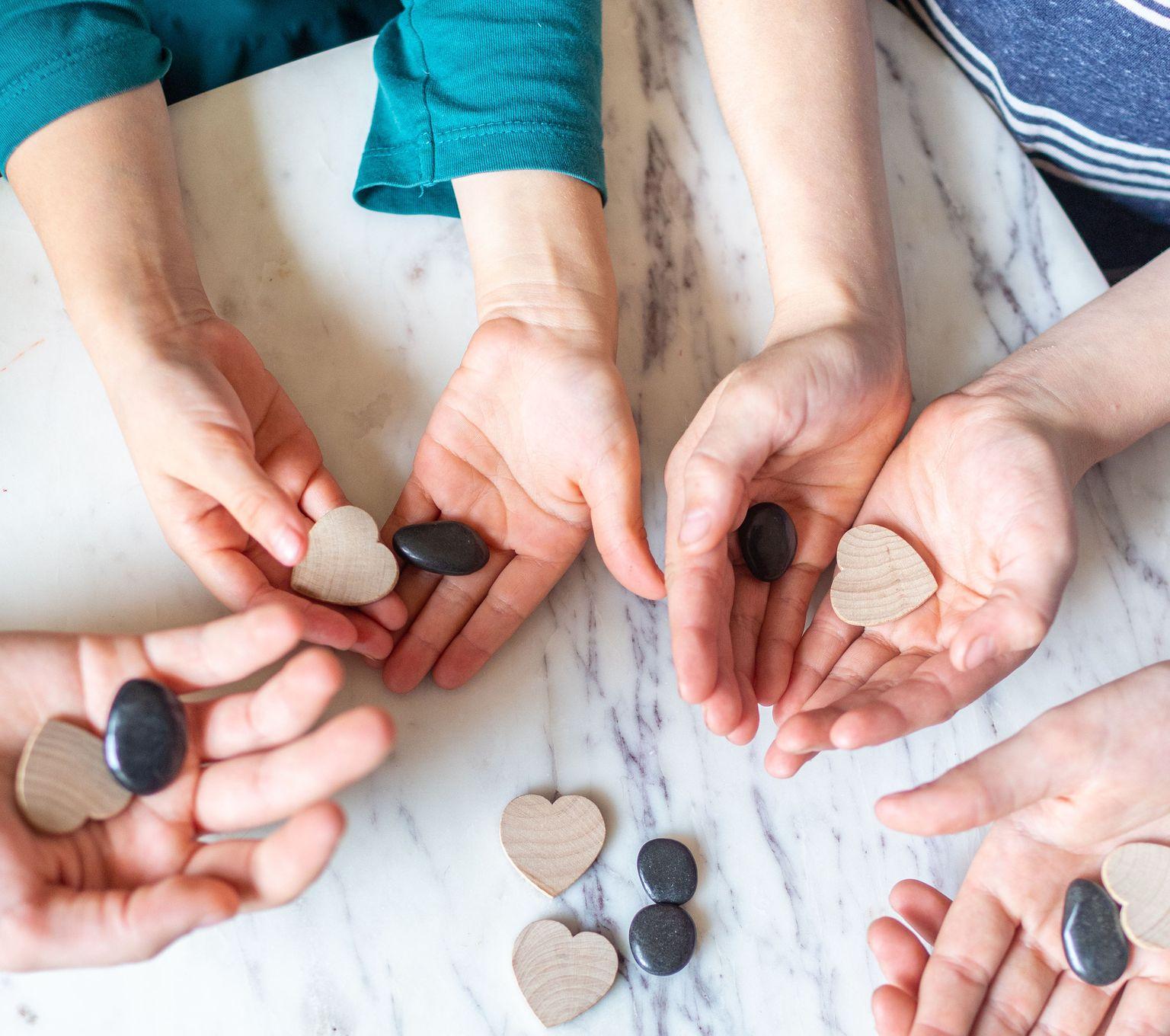 Here is what one pastor using our resources had to say:

The materials are amazing, they are incredibly well produced. We were spending hours and hours resourcing materials and putting together information for parents to read, whereas Pathways provides that for us so that on our end, it saves a tremendous amount of time and allows those who are in our faith formation ministry to really focus on engaging with the parents, engaging with the children, and bringing everything alive for them.

Additionally a parish director commented:
Pathways has helped us go from a school of religion to a ministry where we are focusing on the whole family, walking with them as they come through religious education and sacrament prep. It has helped us fulfill the accompaniment model the Church desires for us. We knew we wanted to do a family model of faith formation, but we didn't know what resource was going to work best, so we opened it all up to parents and Pathways is what provided the most fruit for our families.


As we look forward, we see so much opportunity. The last three years have been building years. We hope this next year will be a year of growth and scale so we can reach even more families. Our systems and resources are ready to meet the growing demand. It was our plan to have Pathways be financially self-sustainable by the end of our third year through the sale of resources. We have reached our goal, but continue to rely on grants and donations to accelerate and expand our reach.

This year we are going to continue to develop new materials and expand our ministries beyond Pathways to further support and care for marriages and families. We are developing new Marriage formation and enrichment resources along with expanding our ongoing formation offerings to ensure families will be supported at every step.

We will be piloting a ministry called Mysterion, a formation institute aimed at the development of parish leaders to be able to better serve their families guided by the new process that is behind Pathways. We are also introducing a booklet called Mission Field. It is written to provide the philosophical and ecclesial framework that guides the development of our ministries.

Faith and Family Life Catholic Ministries is a 501(c)(3) tax exempt organization and a public association of the faithful in the diocese of Orange. Our mission remains to rebuild the Church one family at a time. We would like to invite you to consider making a gift to help us reach our goals for 2023. Please take a moment to visit our refreshed website to see all of our current resources. You can reach out to us anytime. We would love the opportunity to further share our vision, approach, and details of our plans further with you. We look forward to the opportunity to partner with you at this pivotal moment in the life of the Church. Thank you for your continued support and for the good work you do in the Church. Be assured of our prayers for you and your family.